Luke Bryan Announces Release Of Vinyl 'Doin' My Thing' Album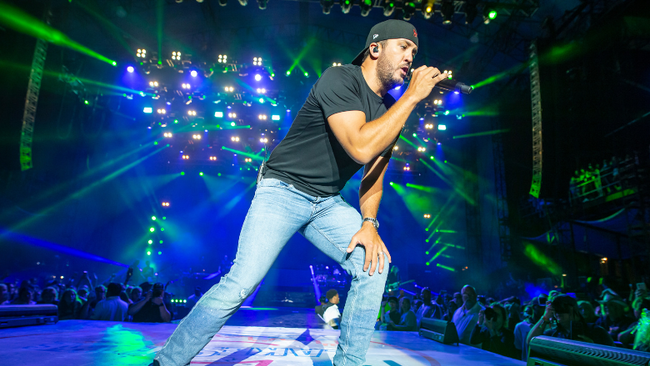 It's been 10 years since Luke Bryan dropped his breakthrough sophomore album, Doin' My Thing. To celebrate, Bryan just announced he will release the album on vinyl for the first time on October 4.
Doin' My Thing was released back on October 6, 2009. The album went Platinum and gave up three No. 1 hit singles including, "Do I," "Rain Is A Good Thing," and "Someone Else Calling You Baby." The album also gave us fan favorites like "What Country Is" and Bryan's cover of OneRepublic's "Apologize."
Since the release of Doin' My Thing, Bryan's career has taken off. He's been named two-time ACM and two-time CMA "Entertainer of the Year." He's also been named CMT "Artist of the Year" six consecutive years.
More recently, Bryan's been a celebrity judge on ABC's American Idol. Additionally, in May 2019, Bryan kicked off his "Sunset Repeat Tour" with a sold out show in Boston's Gillette Stadium.
The 13-track deluxe vinyl record features two bonus tracks, "Ya'll Can Have This Town" and "Favorite Flowers." The deluxe edition will be released on vinyl and digitally on October 4. Fans can pre-order Doin' My Thing now right here.
Doin' My Thing Track List
Side A:
1. Rain Is A Good Thing
2. Doin' My Thing
3. Do I
4. What Country Is
5. Someone Else Calling You Baby
6. Welcome To The Farm
7. Apologize
Side B:
8. Every Time I See You
9. Chuggin' Along
10. I Did It Again
11. Drinkin' Beer And Wastin' Bullets
12. Ya'll Can Have This Town (Bonus Track)
13. Favorite Flowers (Bonus Track)