Welcome to the most apathetic day of the week! What's on our minds? Let's begin with...
The Legend of Sonny Lubick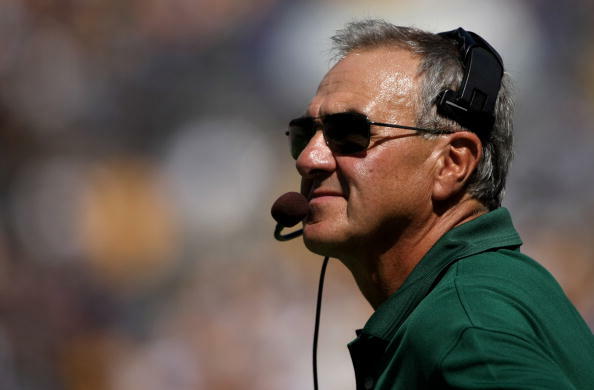 Kelly Lyell wrote a very cool article in the Coloradoan that gave us an excuse to think cool thoughts about CSU's most legendary football coach. Read those thoughts - and get the link to the article - HERE.
Mad Max in Greeley? Nope, It's a Storm Chaser
Shawn Chitnis of CBS 4 in Denver alerts us to the fact that a man in Greeley may drive something that looks like it's from a Mad Max movie, but it's actually constructed for tagging along with twisters. More HERE. You gotta see the vid...
A Billionaire is Looking For a New Girlfriend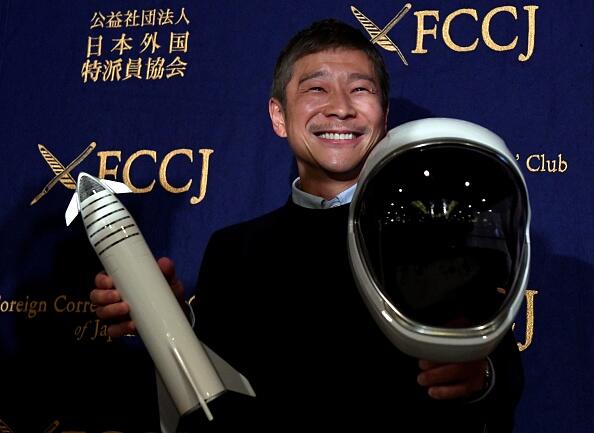 That hunka burnin' love pictured above is 44-year old billionaire Yusaku Maezawa. Daddy got bank and he needs a date - to the moon!
Yusaku is single, looking, and he was the first person to buy a private trip to the moon from SpaceX. And he wants a girlfriend to make the trip with him. For real. If you're interested, he's looking for single hotties over 20. Applications are due by Friday. Good luck.
Damnit, Burger King, You Bad!
Burger King has gone from the fat and into the fryer because of a commercial that uses the word - (GASP) - damn. If the Million Moms are big-time mad at BK, we got some 'splaining to do. The whole damn story HERE.
Tuesday's Warm-n-Fuzzy Video Features Puppies and Kittens
Tuesdays suck. This video doesn't. A sweet dog named Hazel rescued a stray kitten after finding the little one in the pouring rain. Hazel's mom, Monica Burks, said she couldn't believe her eyes when she saw her 3-year-old dog helping out the squeaking kitten during the heavy downpour. Awwww...
Denver Bronco Adam Gostis is Raising Dough for Downunder
The defensive end is from Australia and he wants to help the folks back home. More HERE.
Here's How to Get Free Popeyes Chicken Sandwiches All This Week
Dreams do come true. Who loves you baby?! We do. Follow THIS LINK to free sam-ich heaven.
Are We the Only Ones Who Get the "Sunday Blahs?"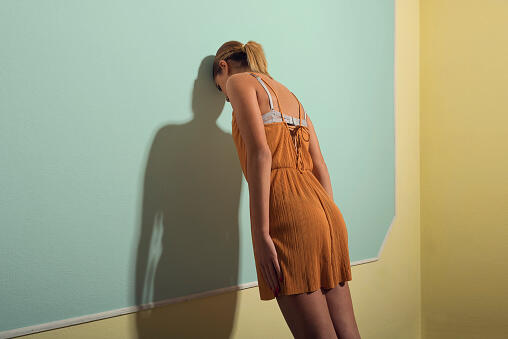 Can you enjoy a Sunday? Or are you like us and start dreading having to come back to work?!
Relax, your not a pessimist, 88% of people say they feel at least a little bit of anxiety on Sundays about going back to work the next day.
And the average time when that feeling sets in? 3:58 p.m. Wow. Ours kicks in right after brunch. And three bloody mary's.
The survey found that the average person does about three hours of unpaid work over the weekend, including checking emails, looking over files, and sometimes taking calls. So if we'd just knock that crap off...
Scott on 2020
You know him as the big man with the big laugh. But there's a lot more to Northern Colorado's longest-running radio talent and public servant. Scott and Sadie will still be Scott and Sadie, but in 2020, Stand-Alone Scott wants to get a bit more sincere. Today he does so with a simple question - and with a request that you ask that simple question of others. Answer Scott's simple question HERE.
You Ever Say Something So Dumb...
Yup, #UsToo. We've said stuff that should win gold in the stupid olympics. Really. Dumb. Stuff. And then we say the video of this Canadian Family Feud contestant and we didn't feel so bad...
Remember, comment on these stories or anything else on your mind, for that matter, by using your Facebook login below. Gracias. That's spanish for 'preciate it.
All Photos Cred: Getty Images